RETIREMENT: WILL YOU BE READY?
WE HAVE TWO ONLINE COURSES TO HELP YOU GET READY - AND THE FIRST ONE IS FREE!
Scroll Down to Sign UP...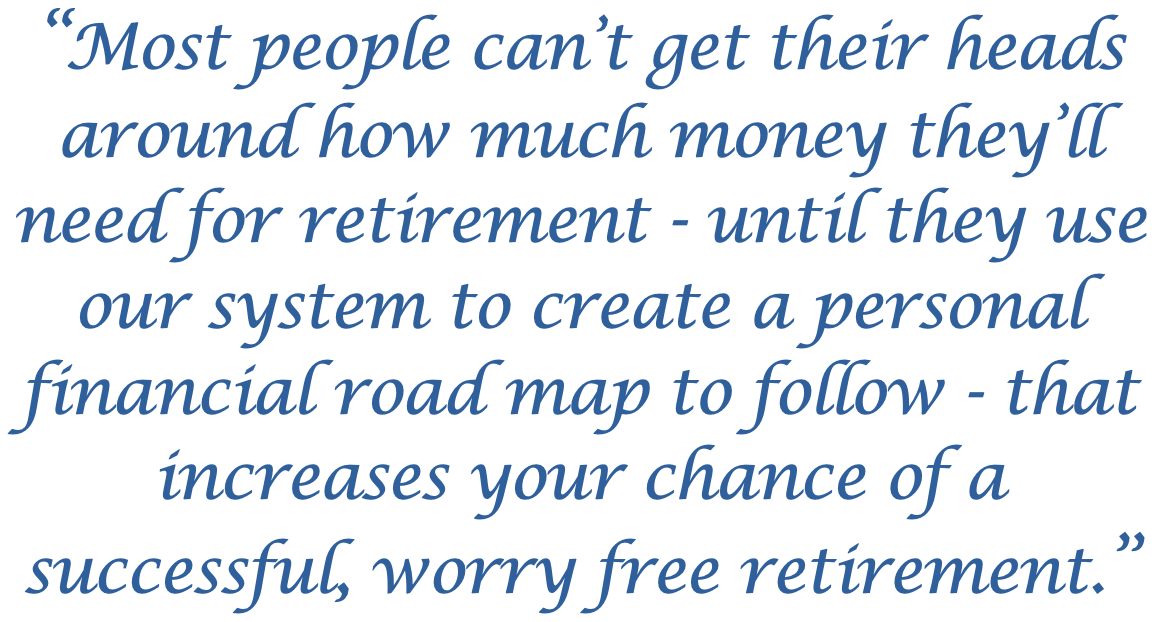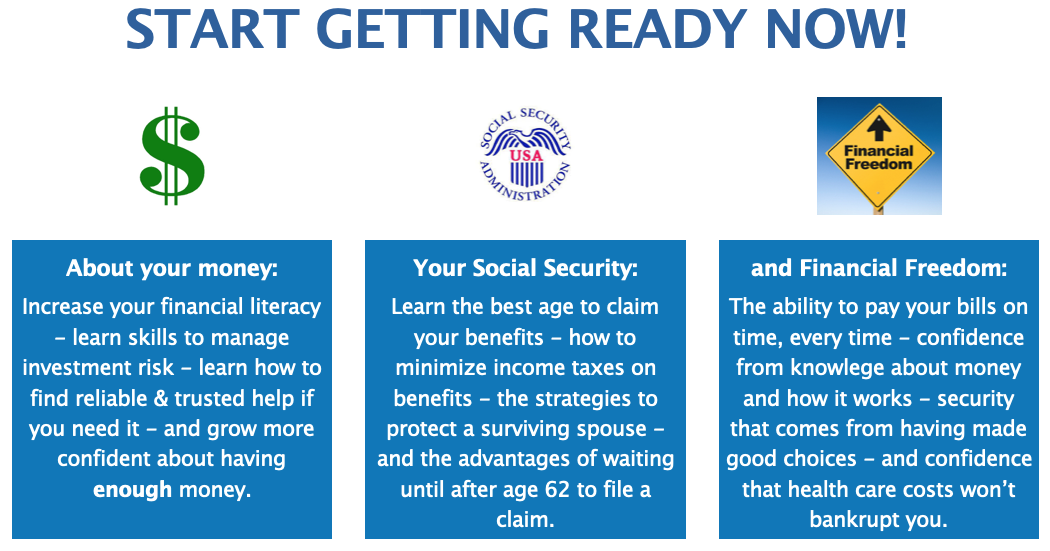 How Will You Live Your Life in Retirement?
When do you WANT to retire?
How LONG do you plan to LIVE?
Will you have ENOUGH money?
How Will You Manage Your Money?
Is RISK always a bad thing?
How MUCH risk is OK for you?
Do you have someone you can TRUST to help you?
Will your standard of living in retirement SUFFER?
What will you do if you RUN OUT OF MONEY?
Will Your Social Security Check Be Enough?
Which of the 96 months to choose from is BEST FOR YOU?
How much less will you get if you SIGN UP TOO EARLY?
Will you lose money if you sign up early and THEN KEEP WORKING?
WHAT HAPPENS if you live to be 90 or longer?